CRA companies taking the initiative on diversity, community impact and CR reporting
By Allie Williams
The advisory board of the Corporate Responsibility Association is made up of industry thought leaders with a passion for CSR, Sustainability and responsible supply chain management. Here is a quick roundup of some of the current CR initiatives these companies are working on:
1. MGM Resorts International will host the ninth annual Women's Leadership Conference at MGM Grand Las Vegas, July 13 and 14. The two-day conference is part of the company's ongoing commitment to diversity and inclusion. The purpose of WLC is to provide women professionals with the tools and networking opportunities they need to further develop and advance their careers. But it serves a dual purpose: all proceeds of the conference, after costs, are donated through the MGM Resorts Foundation to a nonprofit agency dedicated to the welfare, protection or development of women and girls.
Your company's balance sheet is incomplete until people are valued as financial assets
By R. Paul Herman
What is your organization's most important asset?
CEOs often respond that the organization's people are its greatest asset. But if this is true, where are people accounted for in the financial statements?
Today, people are generally classified as expenses on the income statement and liabilities on the balance sheet— not as an investable asset. Thus, when CEOs seek to increase profit, they cut costs—like people—rather than investing in assets—like people—that can appreciate.
"The most valuable assets of a 20th-century company were its production equipment," said management guru Peter Drucker in 1999. "The most valuable asset of a 21st century institution, whether business or non-business, will be its knowledge workers and their productivity.
Editor's Note: Weighing in for 2015
Bill Hatton Editorial Director
As we move into 2015, we have a strong lineup of experts weighing in:
• Starting from his parents' shoe store, Wisconsin Energy CEO Gale Klappa describes how he applied his family's sense of duty to community to his role as a leader of a major public utility company. CR Magazine's CEO Elliot Clark conducted the discussion and the interview starts on P. 14.
• Speaking of leadership, Elliot Clark describes the necessity of a balanced approach to leading CR. That begins on the next page. On P. 9, I offer some thoughts on the risks CEOs take, with CVS Health's Larry Merlo as a case study. And we highlight the five CEOs who won our annual CEO of the Year Awards, including their thoughts on risk, sustainability, teamwork and shared value, beginning on P.
CEO's Letter: A Balanced Approach
Elliot H. Clark, CEO
In the world of ratings and rankings there are many different programs for human resources/workforce, diversity, environmental issues, human rights, community development issues and the like. What we see from our broad based data collection for the CR Magazine 100 Best Corporate Citizens list is that, despite the numerous categories of CR performance, the top companies are good at most if not every category.
That balanced approach to corporate responsibility is by far the hardest. Why is everything important? Because everything is! All parts of your CR program permeate your corporate ethics and corporate culture. How responsible is a company that treats employees well, has community programs and dumps carcinogens into the local water supply?
So if this is a self-evident thesis why is it so hard? The reason is that while most CR professionals are engaged in monitoring, measuring or, at least, looking at all aspects of the program, our research suggests it all comes down to the commitment of the C-suite.
From Where I Sit
By Jim Murren

Chairman and CEO
MGM Resorts International
This year, MGM Resorts International celebrates the 15th anniversary
of the adoption of our Diversity Initiative. It was ground breaking at the time, and has proven to be a source of collectivism among our employees, and a point of comp
etitive differentiation and a value proposition for the millions of guests who visit us yearly from around the globe.
During the past 15 years, we have focused not only on diversifying our workforce but also have worked hard to establish and strengthen relationships within our communities.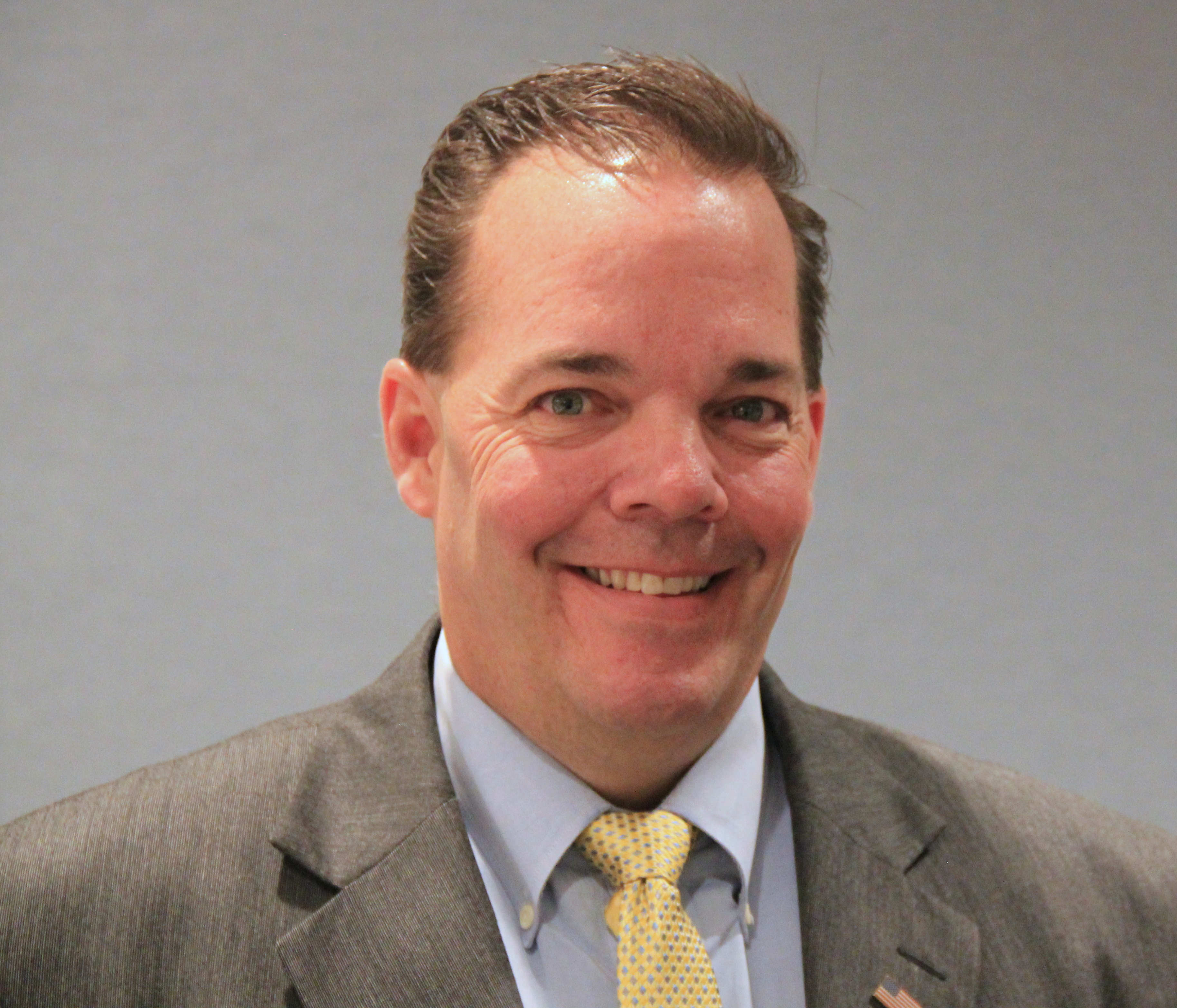 Executive Director's Report
By Allie Williams
The Corporate Responsibility Association Board of Advisors convened in January at the beautiful, LEED® Gold Certified Aria Resort in Las Vegas, Nevada. Chaired by MGM Resorts International Chairman & CEO Jim Murren, the board discussed the strategic plan for 2015 including how we demonstrate value to our investors, why Corporate Responsibility is important, educational opportunities for CR practitioners and service providers, exciting activities within the Thought Leadership Councils (TLC) and unique member networking opportunities to spur overall growth and development of the organization.
This year the CRA will focus on several benefits to give our member companies extra value including: networking opportunities, awards and recognition, training and learning opportunities, exposure, appreciation for types of groups and people that make this association strong, and being an affiliation you can be proud of.
3 ways stevia's selling itself in the food & beverage supply chain
The blockbuster television series Breaking Bad had a plotline that centered on the natural sweetener stevia – there was one character who was both the perpetrator and victim of murder plots and she liked to put stevia in her tea. (She met an untimely end when her sweetener was poisoned, which won't happen to you – we promise.)
For many people in the United States, that's the first time they'd heard of stevia, a natural, zero-calorie sweetener that's grown from a tropical plant. More recently, Coca- Cola and Pepsico have introduced stevia-sweetened versions of their products, called Coca-Cola Life and Pepsi True, complete with green product containers to signal its sustainability-friendly nature.
To learn more about sustainability impacts of this new sweetener, CR Magazine spoke with Ajay Chandran, Global Key Account and Corporate Sustainability Director, PureCircle, Oak Brook, IL, a manufacturer of stevia which supplies many of the biggest players in the food and beverage market.
Some thoughts on the CVS decision
By Bill Hatton
CR Roundup

Each fall at our annual COMMIT!Forum, Corporate Responsibility Magazine recognizes CEOs who have put themselves at personal and professional risk (Please see CEOs of the Year, P. 10).

All took risky decisions: Stuart Thorn of Southwire started a high school for at-risk students. Rakesh Sachdev of Sigma-Aldrich invested heavily in local STEM education. J.P. Bilbrey of Hershey created a new product overseas to save starving children. And Douglas Baker of Ecolab made a risky acquisition.

But perhaps most famously was the case of Larry Merlo of CVS Healthcare, who won a 2014 CEO of the Year award largely for his choice to eliminate tobacco sales. That decision meant losing between one and two percent of total sales—but it made sense within the logic of CVS' business strategy of creating a company based on improving others' health. It was a big business risk, fraught with potential pitfalls.
Our annual award winners offer their thoughts on leading responsibly

By The Editors
CR Magazine's annual CEO of the Year Awards were presented at a dinner after this year's COMMIT!Forum in New York. There were two consistent themes throughout the presentations: Corporate responsibility practices need to be integrated throughout a company culture – and winning the award was a team effort. Congratulations to the winners!
THIS YEAR'S CEO OF THE YEAR WINNERS
Douglas M. Baker, Jr.
Chairman of the Board and CEO
Ecolab
Douglas Baker became
CEO of Ecolab in 2004 and 
Chair in 2006. Through a
program called "Project
 Total Impact," Ecolab has
 reduced its waste water
production 18 percent, and 
also reduced energy almost the same amount.
Wisconsin Energy's Gale Klappa explains the human side and the tech side of corporate responsibility
The building that houses the venerable Wisconsin Energy is an old building and a historic one. It was built in 1902 for the predecessor company that evolved into Wisconsin Energy Corporation, which was formed in 1987.
As you approach this landmark, you get the feel of the historic and classical energy utility. Solid, established and, on the face of it, old fashioned. It is gray flannel suits and old world stability. Looks could not be
more deceiving. Wisconsin Energy is one of the most progressive companies in the energy business.
I was visiting Wisconsin Energy to meet Gale Klappa, CEO and Chairman.
© 2009 - 2018 Copyright CR Board.
All CR Board logos and marks as well as all other proprietary materials depicted herein are the property of CR Board. All rights reserved.
CR Board, 136 West St Suite 104, Northampton, MA 01060