The C-suite and CR/sustainability pros come together to share best ideas.
By the Editors
In this special section, we offer highlights of the 2014 COMMIT!Forum held Oct. 8-9 in New York. More than 50 expert speakers in 25 sessions, nearly 20 CEOs, and hundreds of corporate responsibility and sustainability professionals all joined together to network, learn and share their insights into what the most responsible companies are doing. The discussions focused on building sustainable workforces and supply chains, among other things.
You can see the excitement and engagement among the participants in the following pages, and then delve into several in-depth features that present some of the strongest ideas offered at COMMIT! These features include:
• A one-on-one interview with CVS Health CEO Larry Merlo.
• Highlights of a panel discussion among four responsible CEOs: J.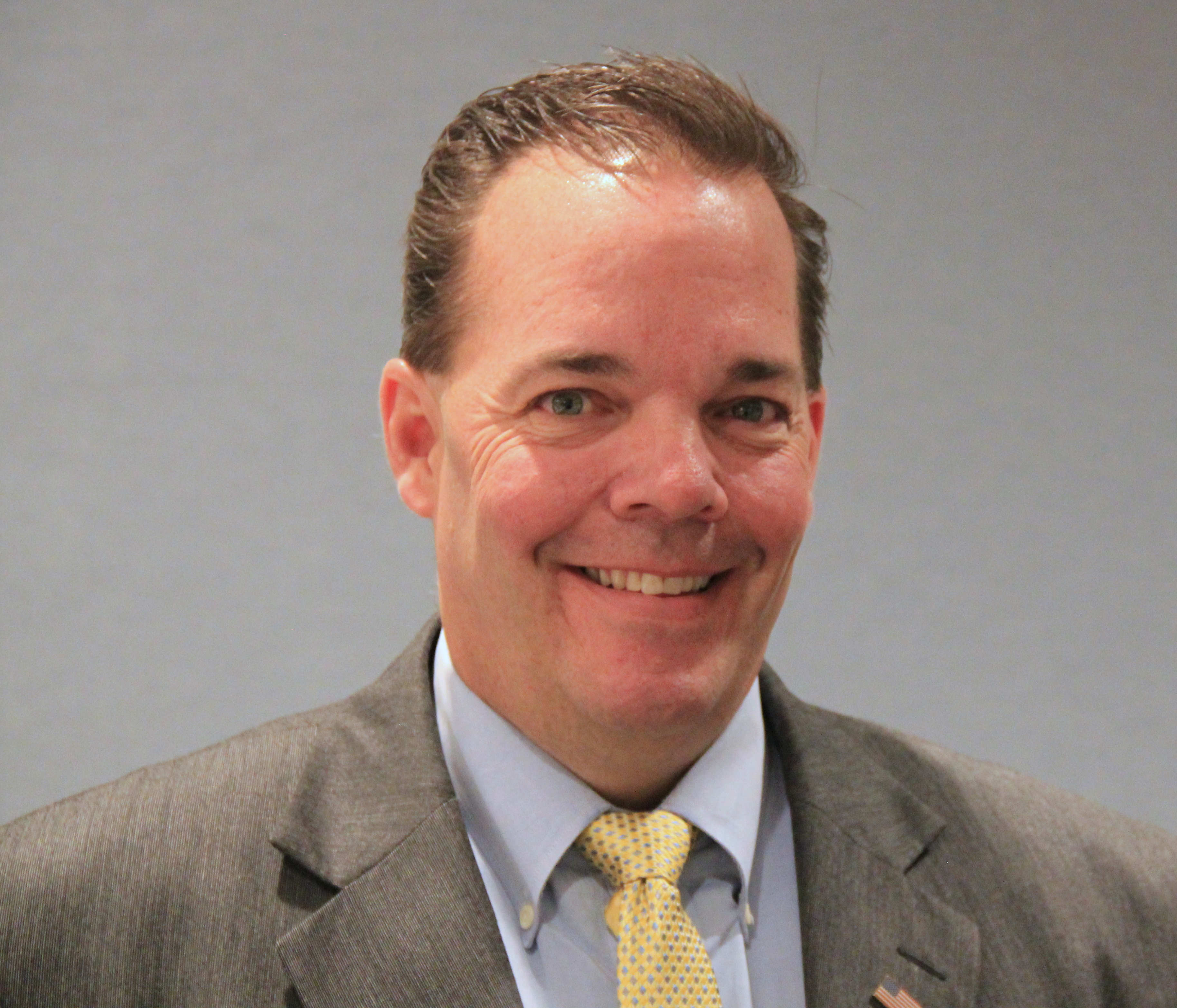 A Look Back – A Look Ahead
By Allie Williams
2014 rolled in with lots of excitement. The CRA advisory board met in Las Vegas to discuss the plan for the first full year under my reign and Jim Murren's chairmanship. I'm thrilled to say that it was an incredible year. Membership
nearly doubled as did engagement with the practitioners. We discussed a pilot webinar series – perhaps three or four educational opportunities. We completed eight with titles like:
• CR Magazine's What Makes a Good Corporate Citizen?
• Business Disaster Recovery: Lessons Learned & Best Practices
• GRI -G4 and SASB™ - First time these two have ever shared a stage
• Beyond Engaged! Unlocking your employee volunteering and giving program
• How to Cope with Survey Fatigue
• Corporate Culture and Change Management
• Global Supply Chain Complexities and the Changing Risk Management Agenda
• Leading Sustainable Change in Your Organization

2015 is sure to bring new and exciting titles to the series and I want to give thanks to the Professional Development Thought Leadership Council (TLC) for all their hard work.
By Jim Murren
Chairman and CEO, MGM Resorts International

This is the time of the year when "community" takes on an even greater meaning.
In that spirit, my 50,000 colleagues in the Las Vegas area donated 1.6 million pounds of food to Three Square Food Bank, the region's largest food bank. We believe it was one of the largest food drives in the United States.
This year's donation, collected during our fifth annual food drive, exceeded the previous record donation by 75 percent. That record was lso set by my colleagues when they donated 922,000 pounds of food last year.
As a CEO, I'm so proud of the people who came together under our core value of teamwork to surpass all expectations. The amount is staggering. The benefit to the community: humbling. I cannot think of a better way to
honor the coming holidays.
By Bill Hatton
Editorial Director
We all know, once we've been around the block a few times, that it's easy to know the right thing to do, but that doesn't make doing the right easy. It's always been thus: John Bunyan wrote that you know the right path because it's the narrow path, it's rocky and hard, and, as Robert Frost later added, it's less traveled.
The hard path is what CVS Health CEO Larry Merlo took, making one of the toughest calls an executive can make. He gave up an enormously successful product line—a product line that brought customers into CVS' 7,700-plus stores--because that product line contradicted the company's mission. If CVS is to brand itself as a healthcare company, then that means living out a strategy of selling healthy products.
I think we all get how hard a decision that was, but only Larry and his team at CVS had to give up a billion-plus-dollars in sales to make it.
When a successful product line contradicted the company's mission, CVS Chair Larry Merlo made the harder choice.
CR Magazine hosted the 2014 COMMIT!Forum Oct. 8-9 in New York. One of the most eagerly anticipated highlights was an on-stage interview with CVS Health CEO Larry Merlo. CR Magazine Chair Elliot Clark engaged CEO Merlo in a wide-ranging discussion that started with Merlo's background and career, moved into what values underlie responsible decision-making, and finally explored CVS's recent decision to stop selling tobacco products.
Elliot Clark: This will be a different format than the presentations by most senior executives who discuss programmatic successes and challenges. Today, we're going to focus on the person. We're going to cover how his life prepared him to do the job he does, what he thinks you need to be successful in business and make positive social impact, and we're going to talk about taking a stand for core values and how maybe the greatest risk that you can take, or sometimes can't take.
We all know what responsible companies must do; four CEOs discuss just how they do it
By the Editors
Diane Brady: I want to start with you, JP. We're talking about the importance of responsibility. And I think one of the things that is important as a CEO [is] how you've set your priorities, especially with an iconic brand like Hershey.

J.P. Bilbrey: One of things that's really important is how can you bring together the combination of commerce and social responsibility. So a lot of it really has to do with what are some of the issues that face your company.
An example for us is a sustainable supply chain. Cocoa comes largely from Africa, 70 percent of it comes from Ghana and Ivory Coast, and so there are a number of issues that we get involved with, [including] the education of farmers to get better yields and [improving] farming practices.
Southwire Company shares the keys to executing a collaborative culture that empowers—and retains—employees.
By Debbie Bolla
Editor's note: At the 2014 COMMIT!Forum in New York, I had the rare opportunity to interview the CEO and executive vice president of human resources for leading electrical and wire provider Southwire Company. To have both Stu Thorn and Kathleen Edge on stage at the same time allowed CR Magazine to capture their incredible story of how HR and the C-Suite work together to build a sustainable workforce.
Stu Thorn has been at the helm of Southwire Company, a multi-billion-dollar electrical and wire company based in Georgia, for the past 13 years. During his tenure, Thorn has been instrumental in creating a culture in which employees can thrive. "One word defines our corporation and that's collaboration," he says.
Which companies' corporate responsibility performance advanced the most in the past year?
By the Editors
Each year, Corporate Responsibility Magazine engages its research partners in an in-depth and arduous process and comes up with a list that ranks each Russell 1000 company according to its performance on 298 data points related to CR. These data points are gathered from publicly available information, and thus our lists—100 Best Corporate Citizens and 100 Best Corporate Citizens by Industry Sector: Sustainable Buyer's Guide—measure transparency, accountability, and business success.
Remember: We create these lists only after measuring all the companies in the Russell 1000. This year, we decided to take a look at the companies that jumped the most number of places. That would show a new openness and willingness to be held accountable, and thus a new (or renewed) commitment to CR, sustainability and shared value.
Getting beyond how things look to the actual benefits
By Bill Hatton
Like many high-minded concepts, diversity & inclusion can be mere window-dressing, a panel of four diversity experts explained at the 2014 COMMIT!Forum in New Year. But for companies willing to dig deeper, there are real business benefits to strong diversity programs.
Amber Johnson, chief communications officer, Center for Values-Driven Leadership, at Benedictine University, said a 2012 Credit Suisse released the results of a six-year longitudinal study of 2,300 companies.
"They did an apples-to-apples comparison and found that in companies that had at least one woman on their boards—they performed between 17 percent and 26 percent better over that period than companies that had no women in that position," said Johnson. "And the difference was more pronounced as economic conditions fell.
EPA-industry program helps companies such as Canon U.S.A. collect and track emissions data from third-party freight carriers
By Stephen Petit
When a more sustainable freight supply chain is a corporate objective, the first step is to look at areas you directly control. Distribution center locations. Packaging. The modes of transportation you use.

The bigger challenge, says Meredith Wieta, manager of planning and environment for the logistics division of canon U.S.A. Inc., is managing what you don't directly control: the contract carriers hauling your freight.

Trucking, rail, intermodal, and shipping companies are private businesses with their own systems and standards for measuring CO2 emissions and fuel consumption, Wieta told an audience at the COMMIT!Forum in October. How can you make sure you and your suppliers are on the same page when it comes to measuring, managing, and sharing this information?

For Canon and some 3,000 other companies, the answer involves the SmartWay Transport Partnership, a voluntary program that gives executives, customers, shareholders, and other stakeholders a trusted source of data they can use to measure the environmental impact of their freight supply chain.
© 2009 - 2018 Copyright CR Board.
All CR Board logos and marks as well as all other proprietary materials depicted herein are the property of CR Board. All rights reserved.
CR Board, 136 West St Suite 104, Northampton, MA 01060