Editor's Note: Digging Deeper
Bill Hatton Editorial Director
We dig deep with a variety of companies to bring you the following lineup this issue:

• Bristol-Myers Squibb topped our 100 Best Corporate Citizens list. Our CEO Elliot Clark and I sat down in BMS CEO Lamberto Andreotti's New York office and discussed just what goes into their corporate responsibility programs. One take-home from him is to focus hard on your strengths and your value when things get rough. The interview begins on Page 10.

• Our Sustainable Buyers' Guide: The 100 Best Corporate Citizens by Industry Sector list. This is the top 10 most responsible and most transparent companies sorted by various industry sectors; these companies can serve as responsible members of your supply chain—or for you to serve as part of their supply chain. The guide starts on Page 18.
CEO's Letter: Responsibility and the C-Suite
Elliot H. Clark, CEO
Everyone knows the pressure on the CEO to lead his or her company to optimum performance. Today's CEO and C-suite team has to balance the needs of stakeholders both short and long term, deal with quarterly earnings pressures and reward shareholders, engage employees, satisfy clients and support the community in which they operate.

A few years ago, we did a piece of research called the Corporate Responsibility Best Practices Survey in conjunction with the New York Stock Exchange. We had access to the entire universe of listed companies and had nearly seven hundred companies take part. There was a voluminous amount of data collected on a variety of topics.

The internal perception of respondents about the success and integration of corporate responsibility programming into the overall business, however, rotated around a single question—one that drove all other items in the survey.
From Where I Sit

By Jim Murren
Chairman and CEO, MGM Resorts International

On September 4, MGM Resorts International co-sponsored the National Clean Energy Summit with The Center for American Progress, and University of Nevada, Las Vegas at Mandalay Bay Resort and Convention Center.
The goal of NCES is to help bring about a national shift to a cleaner energy and a cleaner energy economy. Led by U.S. Senator Harry Reid, top policy makers and thought leaders, including former Secretary of State Hillary Rodham Clinton, came together with environmental experts and discussed the latest in sustainability, clean energy and overall best practices.

In partnership with NCES last year, we announced the building of our rooftop solar array at the Mandalay Bay convention center, a project that further solidifies the hospitality industry's commitment to reducing carbon emissions, as well as our commitment to sustainable practices.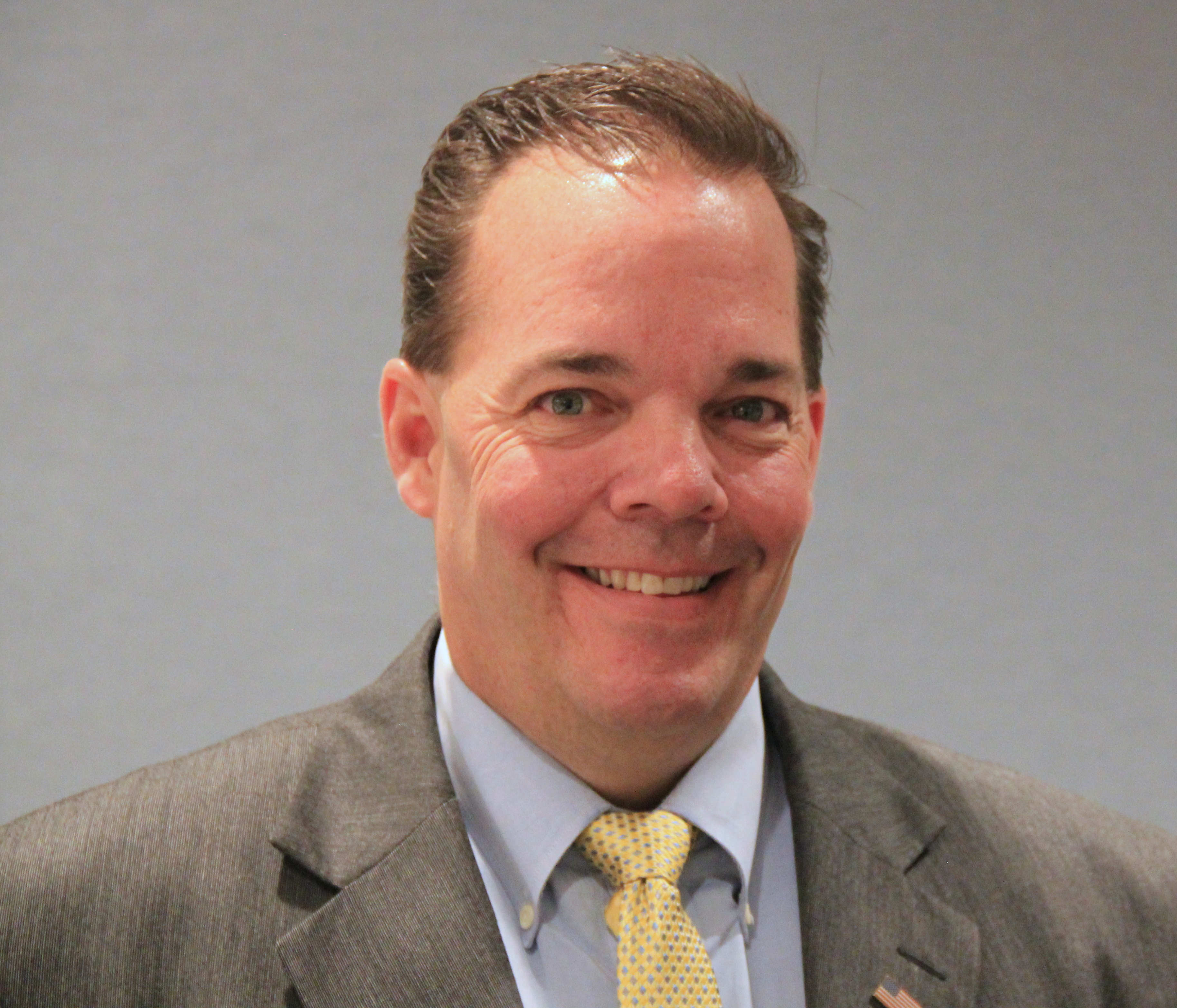 Executive Director's Report

By Allie Williams

LEARN — NETWORK — ADVANCE

The Corporate Responsibility Association has been working steadily to educate and engage leaders at all levels to use corporate responsibility in the service of good business.

We promote the practice of sustainability and responsible organizational behavior as good for both society and companies. Currently, the CRA engages with hundreds of members to transform ideas into action and these talented practitioners, consultants and providers, promote and influence positive change globally by serving on one of our four committees: Ratings & Rankings Committee, Professional Development Committee, Brand & Reputation Management Committee, and Diversity & Inclusion Committee. I'm excited to announce the launch of new group: the Responsible Supply Chain Committee.
In Search of Sustainable Corporate Social Responsibility

By Susan Salka

Last year, AMN Healthcare developed a partnership with a charitable institution on the mission of a lifetime, one that effectively aligns with our business strengths, provides powerful opportunities for team engagement, and results in vital and sustainable improvement in the lives of people who really need help.

The organization is HELPS International, a Dallas-based nonprofit founded by a former investment banker, whose mission is to provide integrated, long-range solutions for Central American communities in need. HELPS sends several mission trips each year to the same regions of Guatemala, with carefully designed programs that build upon successes from the prior year. As a healthcare staffing and workforce solutions company, AMN sponsored 10 clinicians for the week-long medical mission and 10 nonclinical volunteers from our staff to take part in a correlated community development project.
New research hints at how, and shows the risks and rewards
By Bill Hatton

Just how important is corporate social responsibility (CSR) to your frontline employees? It turns out the answer could be crucial.

Here's why: When employees value CSR at high levels, they have a strong intrinsic motivation that can either
be encouraged or discouraged based on external factors, such as management or customer support for CSR.
And conversely, if frontline employees don't value
 CSR, they aren't likely to change their opinion of their company or its customers based on support for CSR.

That's according to a recent study of CSR and job performance by a team of researchers representing 
the fields of international relations, business/marketing, and behavioral sciences. At stake are two key employee- engagement concepts:

• How strongly customers identify with the organization.
CEO Lamberto Andreotti on integrity, overcoming setbacks—and what to do after successful missions

By Elliot Clark
This was not the first time I had been to Bristol Myers Squibb. In fact, nearly 20 years ago had been my first visit. In those days, I was there to provide executive search and other HR related services. At that time, as I recall, I had met a group of dedicated, earnest professionals excited to be extending life, offering cures and improving the quality of care. When I visited their corporate offices in New York this past summer, I found the same commitment was still a cornerstone of the company's self-image.
In addition, I found a company that had thrice in the past five years been in the top five of the CR Magazine 100 Best Corporate Citizens List and twice the top ranked company. We wanted to understand how this company has performed so well on our ranking as well as other rankings in their industry and in the areas of corporate responsibility.
The most transparent large-cap companies

By The Editors

This is CR Magazine's annual set of "Industry Sector Best Corporate Citizens" lists. It serves as a buyer's guide for establishing that your supply chain/value chain is comprised of the most responsible, sustainable and transparent companies—and this guide helps ensure you are creating shared value when strategic opportunities arise.
For these compilations, we use the same methodology as the "100 Best Corporate Citizens List," with one additional data slice. The Best Corporate Citizens database comprises publicly available data from Russell 1000 companies collected and analyzed by IW Financial, a Portland, Maine-based financial analysis firm serving the environment, social, and governance (ESG) investment community.

For the "Industry Sector Best Corporate Citizens" lists, we identify the industry sectors with high representation among the Russell 1000, our starting universe for our database.
Lessons learned from international corporate volunteering programs
By Bill Hatton

What's working in international corporate volunteering (ICV)?

We put that question to PYXERA Global, a Washington, DC-based non-profit firm that helps companies set up global pro-bono programs. The key trend: These programs are getting more popular with companies, and are very popular with employees. In 2013, 6,000 participants took place in an ICV program; in 2014, that figure has increased to 9,000, according to PYXERA's 2014 benchmarking survey. (PYXERA surveyed 26 of 39 companies with known global pro-bono programs.)

As you can imagine, setting up and managing a program requires a heavy investment in time and effort – it's a classic Big Project, and needs to be thought through from beginning to end, with a feedback loop to apply lessons learned to future projects.
Leadership by adaptation
When projects require quick decision-making in the field...
Semiconductor chip-maker Intel Corporation wants to develop its employees' leadership skills, and finds (like all organizations) that not everyone has the opportunity to lead during their workday. One way to develop those skills is to give workers an opportunity to cultivate skills outside of work, though volunteerism programs.
And volunteerism is popular: About 40 percent of employees participate in some kind of program. For example, volunteer teams have accomplished the following:
Applied six-sigma manufacturing techniques to a food bank, boosting productivity sixfold.
Sent teams to help clean out a transitional shelter for battered women—a project that was extended to creating a long-term strategic plan to help women develop job skills in the shelter they could use to support themselves later.
© 2009 - 2018 Copyright CR Board.
All CR Board logos and marks as well as all other proprietary materials depicted herein are the property of CR Board. All rights reserved.
CR Board, 136 West St Suite 104, Northampton, MA 01060